Hi Everyone! It's time to join
Candid Carrie
for her fabulous Friday Foto Fiesta!!
As I was rushing back from my McBlogging last night to get back in time for Project Runway, I saw the most beautiful sunset. Of course, I didn't have my camera, so I had to high-tail it home, grab the camera and tear down to the beach so I could get some pics. It wasn't quite as beautiful as it had been when I saw it from the car--but it was still pretty good. I played around with the color on it a little to get some different effects. I might send a pic to the weather guy (the one I sent the caterpillar pic )--we'll see if it gets on the news!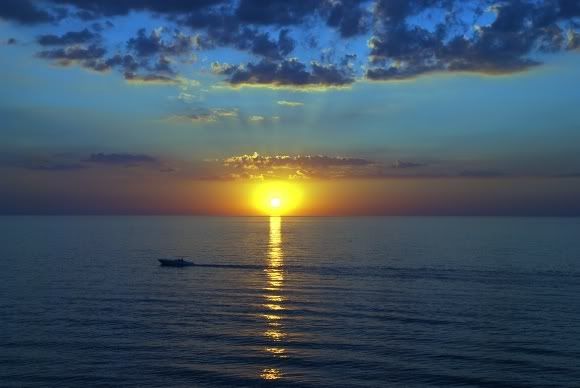 Thanks for stopping by!!