Yay! It's Friday! And that means another chance to join the fantastic
Candid Carrie
for Fx4.
I call these pics "What a Difference a Year Makes!" The first pic is Easter last year, and Pickle was so oblivious, she slept right through the bunny pics.
The second one is this past Easter, and I could barely get her sit in his in his lap. The look on her face is like "What ARE you and why am I sitting with you?" Plus her body language is all "get me away!"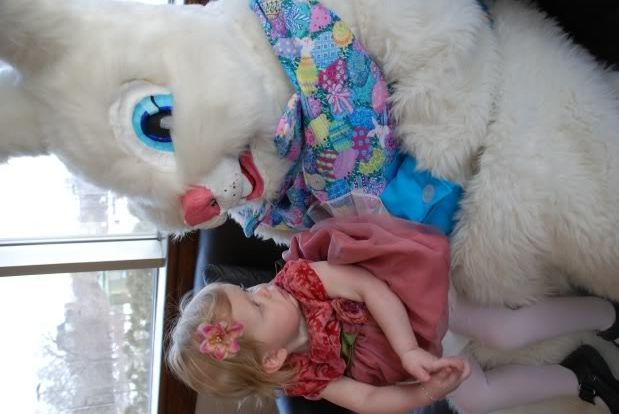 Thanks for stopping by and be sure to stop by again on Sunday--I'm having an amazing
GIVEAWAY
!!