This is the vacation that just won't end! There's still more to tell and a few more pics to share.
I have a few random pool shots. We spent so much time in the pool every day and I just have SO many pics--must show more...
Three big boys.
Gooser.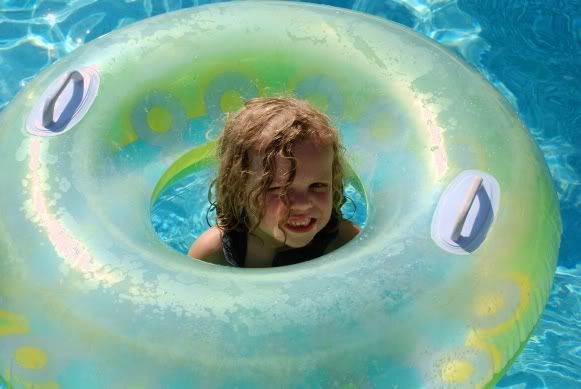 And Pickle.
OK--that's it for the pool. Finally!
Another fun thing we did was visit a nearby vineyard. It was so beautiful! We had lunch in their amazing restaurant which had large windows and views of the vineyards all around. Also, hanging every few feet at the windows were bird feeders and dozens of these bright yellow birds.
They are called Gold Finches.
Here are the boys with the vineyards behind them.
And of course there was lots of wine. I'm far from a wine expert, but the one I ordered at lunch was touted as "Bob Hope's Self-Proclaimed Favorite Wine." That was good enough for me--and I thought it was delicious! Apparently, that wine makes up for fifty percent of their wine sales.
We also did a small wine tasting. One really interesting one was made from cherries and tasted like a cherry pie--with spices like cinnamon and nutmeg--it was so good! We ended up buying a case of a few that we had sampled:
One day, we'll have to go back without the kids and do a full-blown tasting.
Another fun thing we did was take the kids to ride on a real steam engine.
Gooser is our train guy, but Pickle seemed to love the ride more than anyone!
Here's one more pic of the boys at the train yard:
Finally, the boys love to climb this ginormous sand dune. Luckily, Don doesn't mind climbing it with them. I'm pretty sure it would kill me if I tried! Here they are right after climbing back down:
That's it! The trip is now officially over! Thanks for coming on vacation with us!!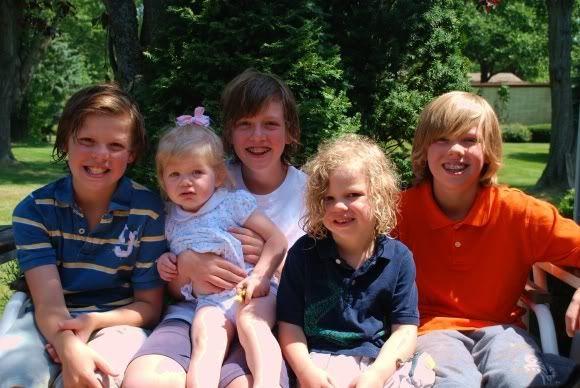 Wait! A few more tidbits...
I saw this funny sign on a car for sale while on vacation and emailed to
The "Blog" of "Unnecessary" Quotation Marks
. It's a funny blog!! The owner of the car needs some help with spelling as well as punctuation...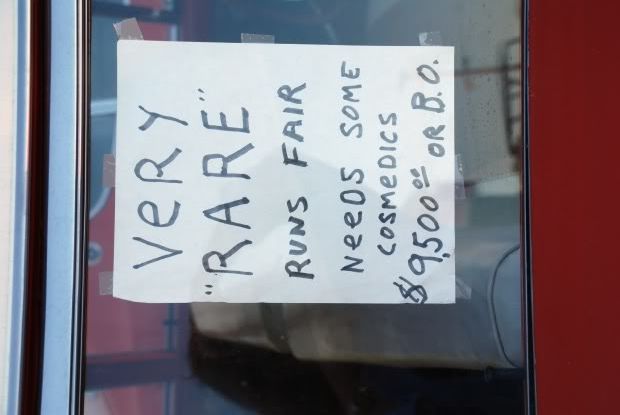 Also, sad news--Candee Fluff (the fish) didn't make it past a few days on the trip. And I had just bought that giant can of fish food...
Phil
--you were about about the fish in your comment! R.I.P., Candee Fluff. She's gone to that big toilet in the sky!
And, finally, Karla from
Zander and Me
asked why I'm never in the pics. I told her that A.) I'm the family photographer and 2.) I hate seeing myself in pics. But--here you go Karla! It's a pic of me at my very worst--first thing in the morning, eyes semi-swollen and no make up. The only good thing is that Pickle and I are wearing our matching pajamas from Hanna Andersson. All together now:
Awwwwwww!