We are back from yet another weekend getaway! More fun in the sun and relaxing--probably the last of the season now that school is underway. We had a great time! I think my favorite part was an "outsider art" show that we went to. They had the most amazing stuff and we bought a couple of cool things.
Here is weird voodoo type doll that I love and a kooky art piece: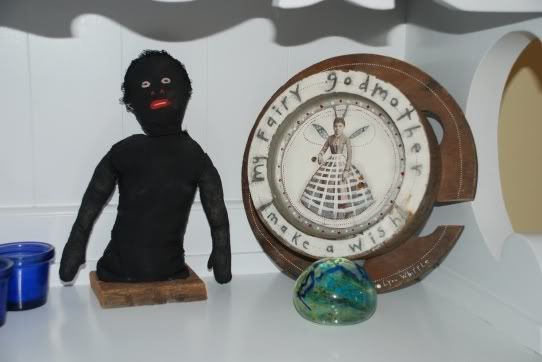 The thing on the wall is an old Wheel of Fortune from a carnival--we bought it and are putting it in the kitchen.
The kids were posing for that pic, but this is an unposed one LOL:
Here are a few of Pickle. This was taken at a vineyard where we had lunch and went on a fun wine making tour.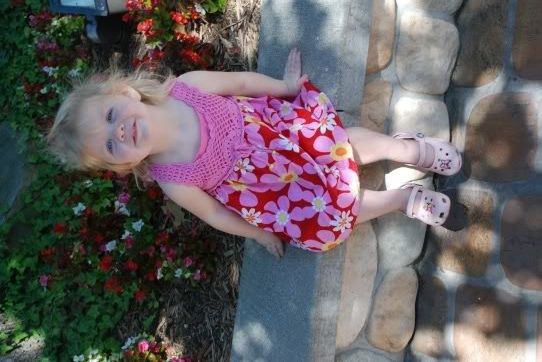 Here she is at the restaurant of the winery--she LOVES butter!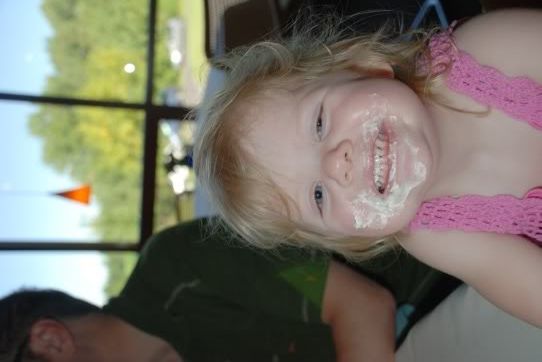 At the pool in her cute swimsuit:
She made a little bed on the floor for herself and her dolls: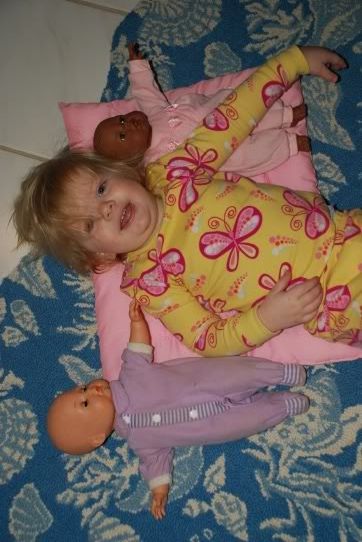 Here's a random pic of some napkins! We went to a little cafe and I liked the way they had mismatched napkins rolled up on the table--I might use this idea at home!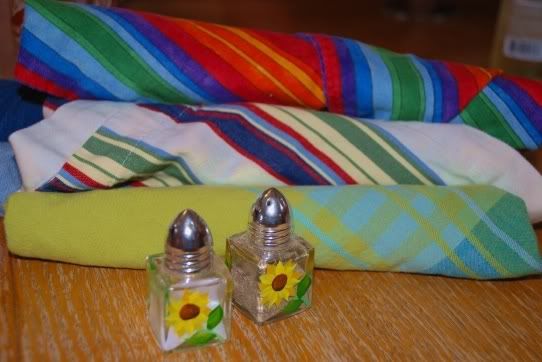 And, finally, we headed down to the beach again at sunset and I tried to get the group pose with sun setting--but they didn't turn out as well as they did last time. The sunset was much prettier this time, but I didn't really get a decent shot of the kids. Here are the best ones: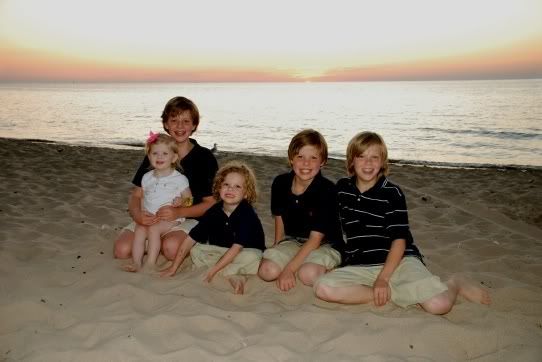 I like this one of the boys. The sunset is perfect! Maybe I can Photoshop Pickle in!?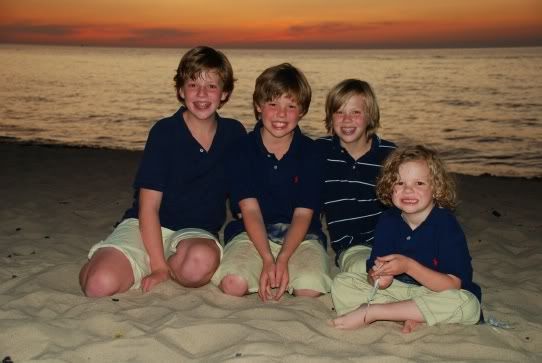 And I love this one of Pickle with silhouettes of the boys in the background: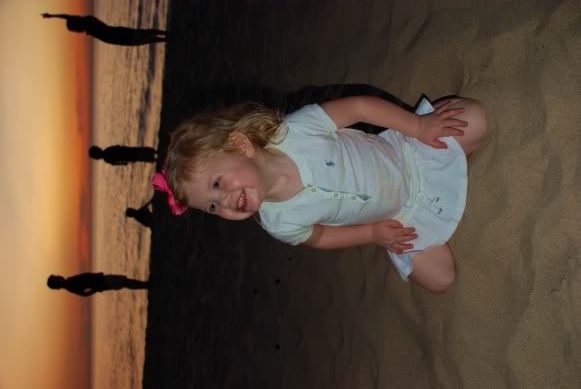 Here are a couple more cool silhouette ones:
Gooser in silhouette!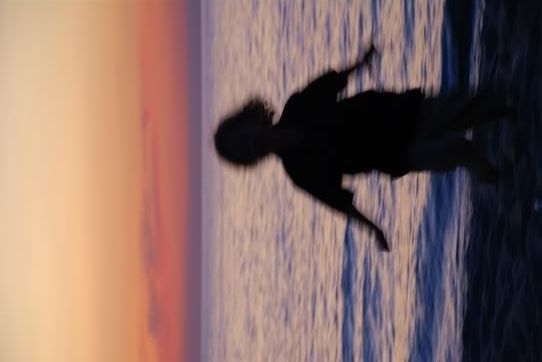 And Gooser with sunset:
And, once again we had a brilliant quote, this time by Teddy, that I have added to my Facebook quotes: "That's not dog doo--it has a tail."